Can you say breathtaking? And full of famous art? That I've only dreamed about seeing?
Like all these bathers, which are really huge paintings by the way: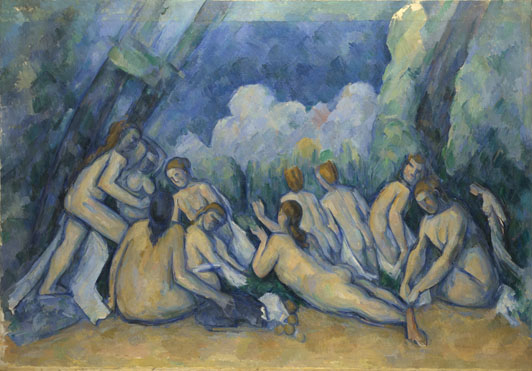 Bathers, Paul Cézanne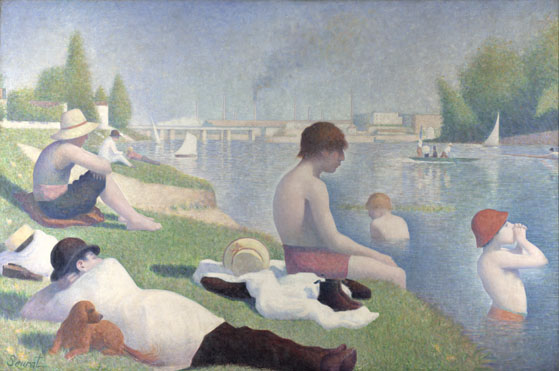 Bathers at Asnieres, Georges Seurat
Or all this Turner: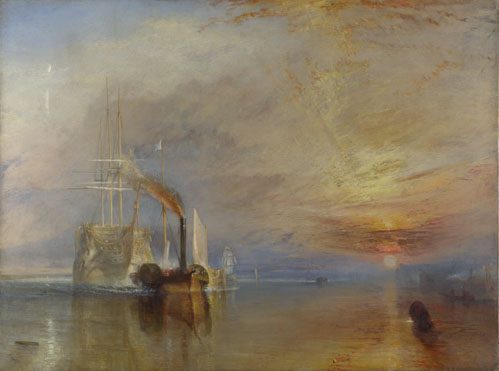 The Fighting Temeraire, Joseph Mallord William Turner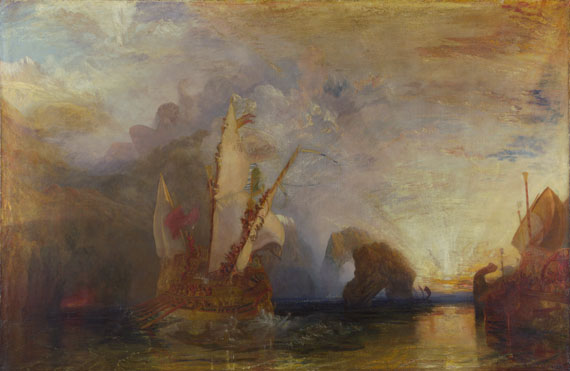 Ulysses deriding Polyphemus- Homer's Odyssey,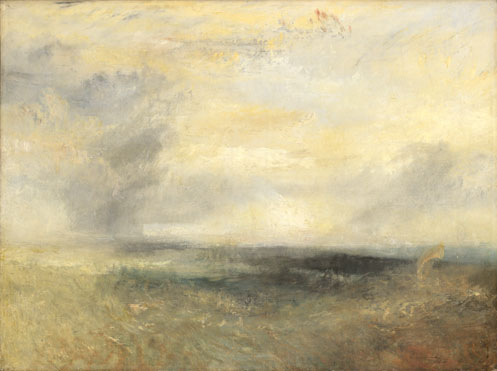 Margate, from the Sea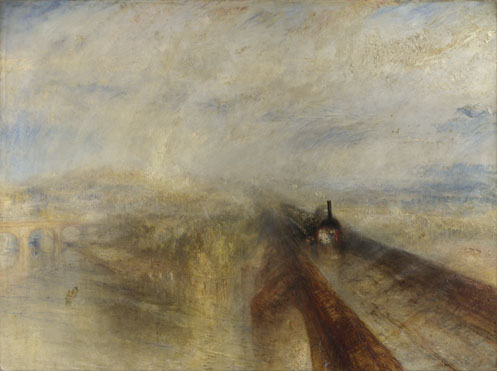 Rain, Steam, and Speed - The Great Western Railway
Or these other peices I recognised: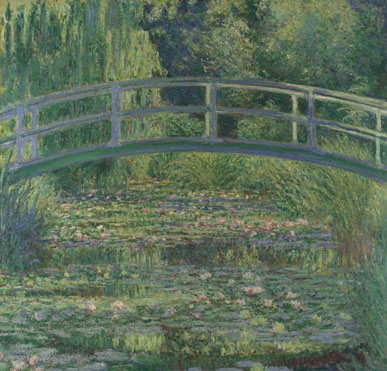 The Water-Lily Pond, 1899, Claude-Oscar Monet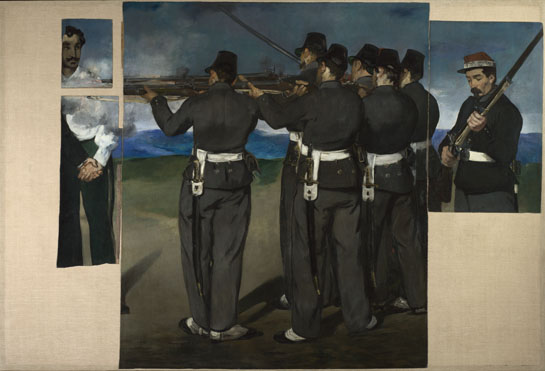 The Execution of Maximilian, Edouard Manet
Portrait of a Man (Self Portrait?), Jan van Eyck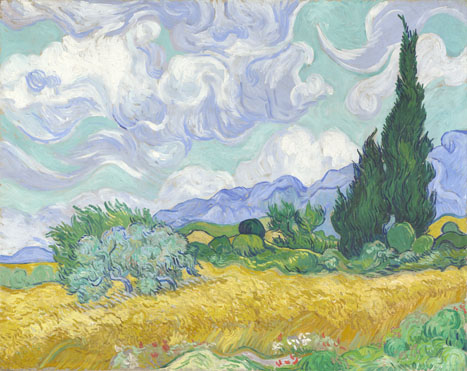 A Wheatfield, with Cypresses, Vincent Van Gogh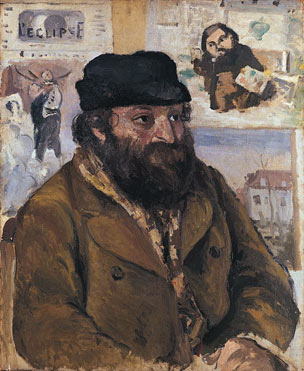 Portrait of Cézanne, Camille Pissarro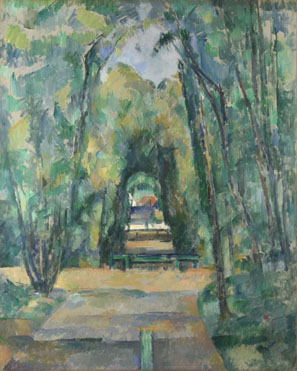 Avenue at Chantilly, Paul Cézanne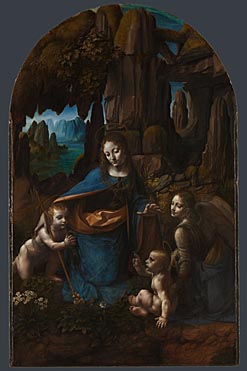 Virgin on the Rocks, Leonardo da Vinci
Van Gogh's Chair, Vincent van Gogh
Or these pieces that I didn't recognise, but really loved: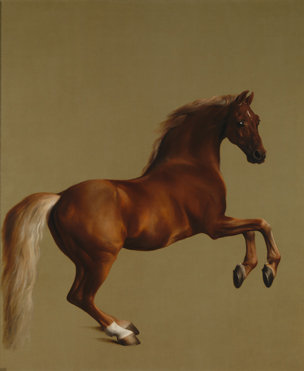 Whistlejacket, George Stubbs

The composition on this one is so beautiful. Stunning. I love the placement. Oh, and this is life-size.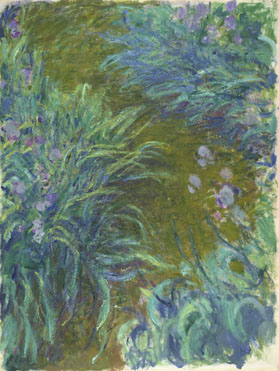 Irises, Claude-Oscar Monet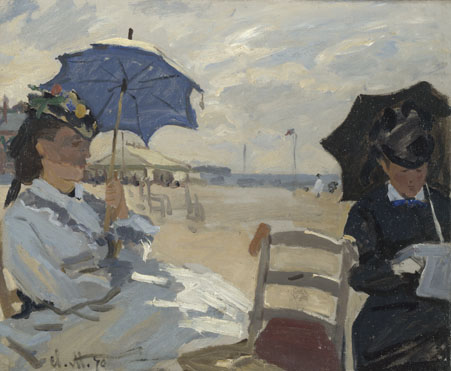 The Beach at Trouville, Claude-Oscar Monet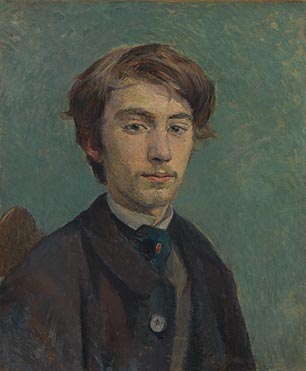 Emile Bernard, Henri de Toulouse-Lautrec

Old school Lautrec! This is before he hit his stride and found his own voice and style, and then eventually changed the world with his graphic and bold litho posters, to the point of ending up getting a full class period of lecture in HIstory of Graphic Design class two years ago. Thank you Professor Hale! Glad I paid attention.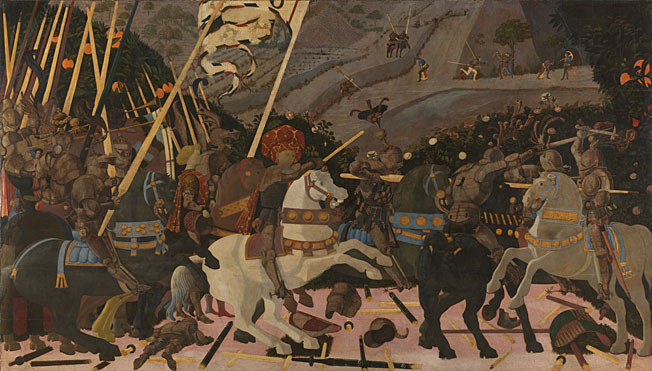 Battle of San Romano, Paolo Uccello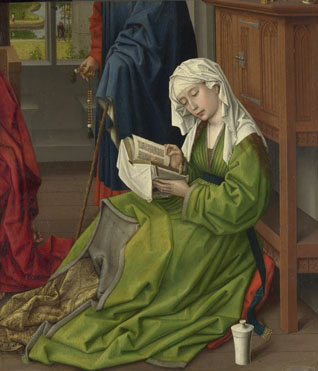 The Magdalen Reading, Rogier van der Weyden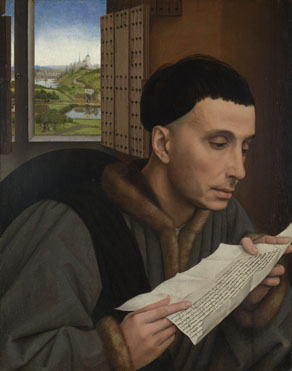 A Man Reading (Saint Ivo?), Rogier van der Weyden

I love this one and the one above because of the calligraphy that is included. In both portraits, the detail is incredible, sharp, and (if you can read latin) clear enough to read. But I think what I really love is seeing people interact with printed/written words, just a few years before the press was invented. Amazing. Thank you Professor Duvall, Honors Civ 2: the Power of Printing.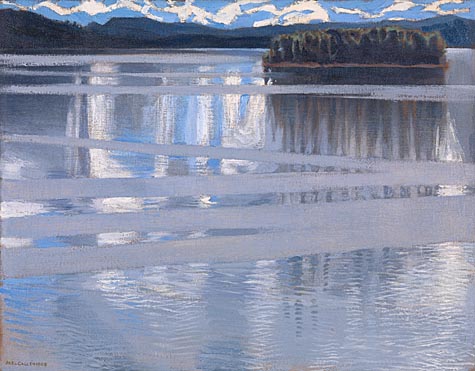 Lake Keitele, Akseli Gallen Kallela
But I think the crowning moment of the visit was this:
Giovanni Arnolfini and His Bride, Jan van Eyck
And Sarah Kay, who is not a Bride
Mom and Dad, this one's for you. Thank you for teaching me art my whole life, and from such a young age! I was able to appreciate so much art, and I've never ever taken an art history class. I think that goes to show some extraordinary parenting. This painting was everything and more than what Mom described with such detail and love on more than one occasion.
All in all, it was an amazing visit. I bought an overpriced postcard of that cute couple to paste in my sketchbook. When I get one...
As we exited the museum (at closing. they shuffled us out, three minutes early) we saw this lovely view:
I spy Big Ben. And a Gay Pride concert.
The National Gallery. An amazing collection. Great way to end the day.
And then saw the front of the museum. Turns out we had originally entered the museum from the back way through the gift shop.

It was probably the best way to spend a Friday night in London.